MOSES 2016 McLain MS Report
February 21, 2017
Pete VanderArk and Gary Antcliff left Grand Rapids on Tuesday, March 29, arriving in McLain on Wednesday; our cook. Barb Roth and her husband, Steve, arrived on Thursday. 29 others teens and adults left in a downpour Thursday evening. After a few hours of rain, heavy at times, we were blessed with a double rainbow, which was visible for about 45 minutes.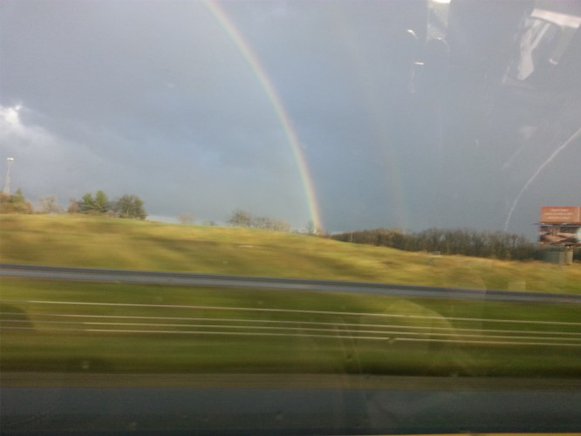 This was our 10th visit to the McLain Community. As usual, we were warmly welcomed. Ms Tina Brown already had a bunch of jobs lined up when Pete and Gary arrived. More requests were added daily. As usual, we gave Jack's Home Improvement Center in Lucedale a lot of business!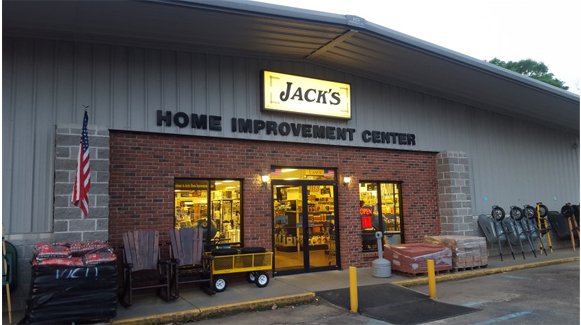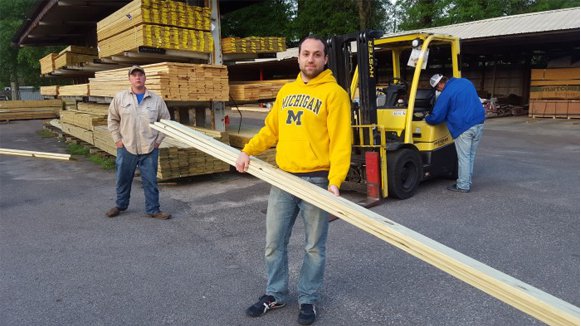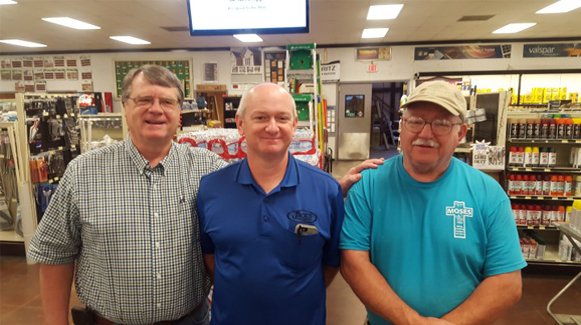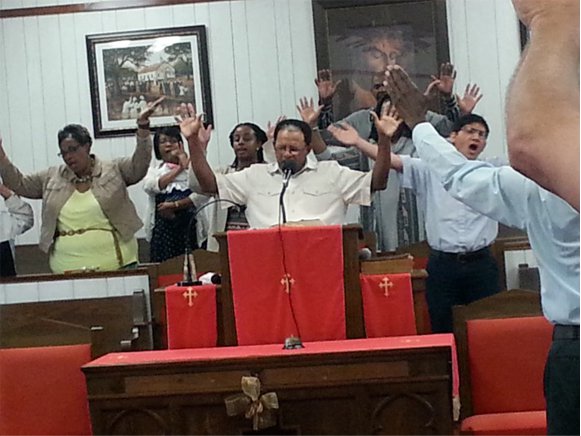 Saturday was a work day and we hit the ground running after breakfast and morning devotions. For a nice mid-day break, we were invited to a community lunch at Fire Chief Ricky Pugh's church (Midway Baptist) - fried roast pig, fancy desserts and lots more!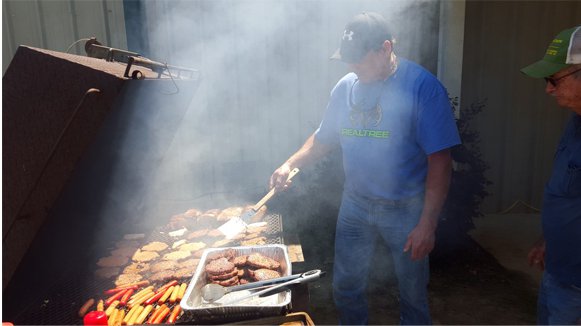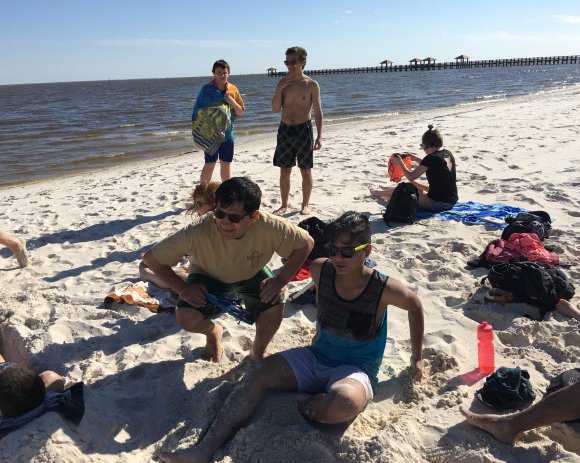 As always, we were warmly welcomed by the Mount Olive Baptist Church. When Pastor Charlie learned that we had a pastor with us, he invited Ram to come up and offer prayer. Then, he asked him if he wanted to preach! Ram readily accepted and preached a dyna-mite sermon in southern Baptist style. It was obvious that he had spent 17 years in Alabama!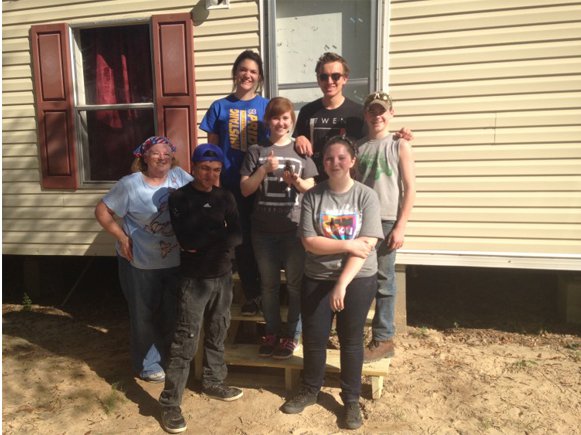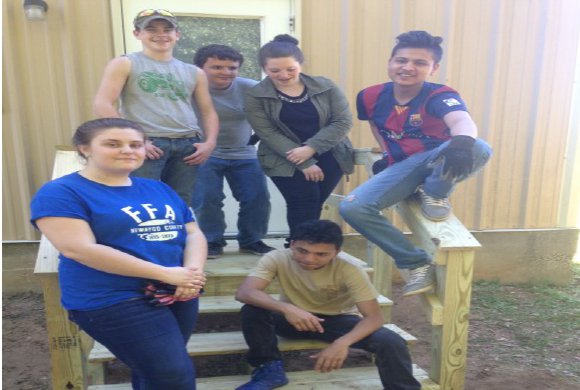 Sunday afternoon, all the youth and those adults who wished to sight-see, took a drive to the beach at Gulfport. It was a beautiful warm sunny day and many took to the waves for a little while.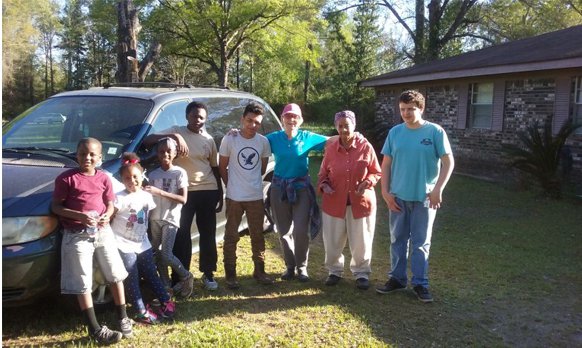 We were able to complete 13 sets of steps and five new or re-built ramps. The lawn crew worked hard every day. Other improvements and repairs were made. Many of these were for people with infirmities.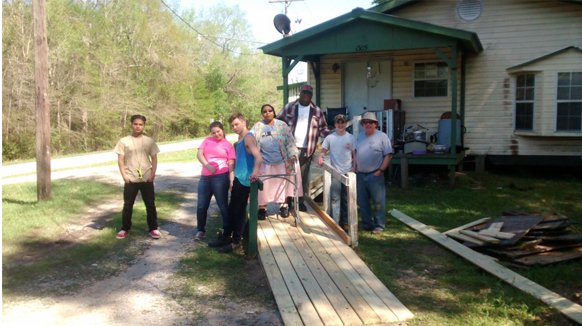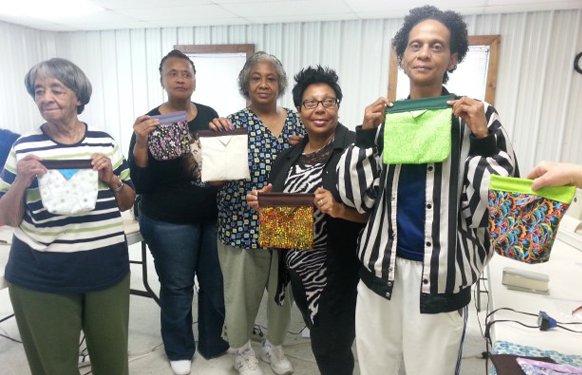 Our teens and adults were all wonder-ful. Although many didn't know other team members be-fore the trip, they bonded quickly and worked very well to-gether. We rotated people on a daily basis, so they had opportunities to work at various projects and learn new skills. Judy and Nancy taught four sewing classes for women of the community.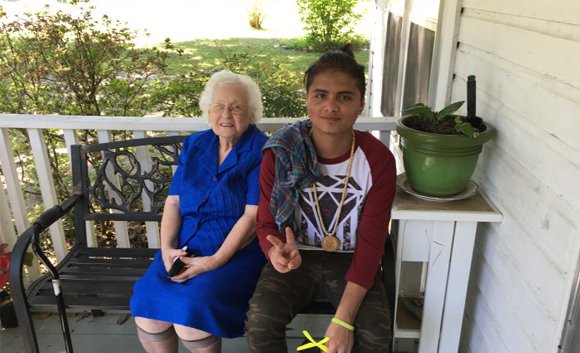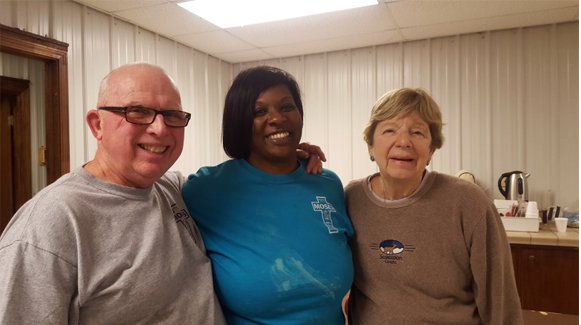 We thank Miss Tina Brown, Fire Chief Ricky Pugh, Sandy's Auto & Hardware and the community of McLain for their hospitality in allowing us to stay in the fire barn and community center each year. We really feel at home there. All too soon, it was time to leave our friends and this beautiful part of the country. When we left McLain, it was warm and sunny. Driving through the night, temperatures steadily dropped. Early Saturday morning in central Indiana, Judy was driving our lead vehicle (Pete's truck and a MOSES cargo trailer), when it hit a patch of black ice and did a compete 180, landing in the ditch. But God was faithful! We had a soft landing and only the trailer flipped, not the truck. We were able to get help from a towing service and once everything was turned right-side up and re-attached, it all worked, even the lights! We arrived home safely a few hours later.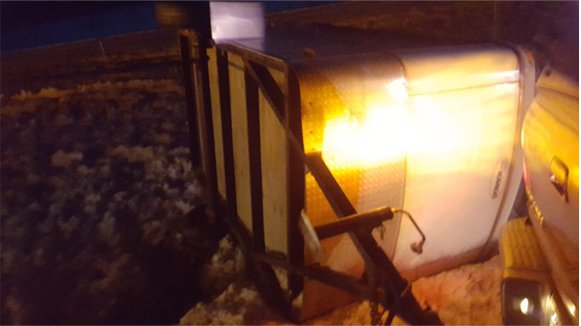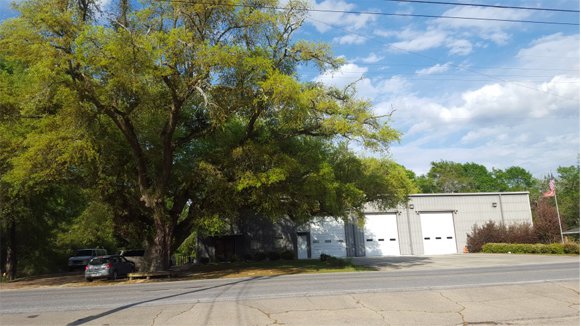 God is good! All the time!
Judy VanderArk